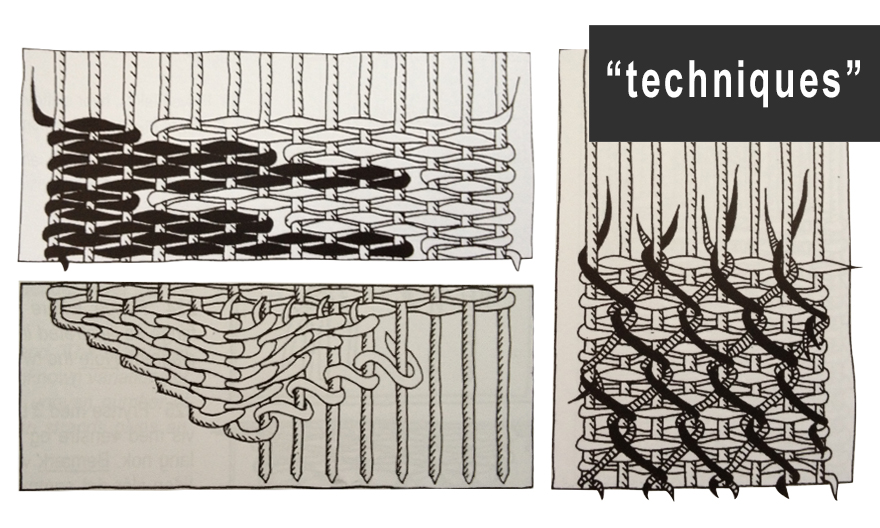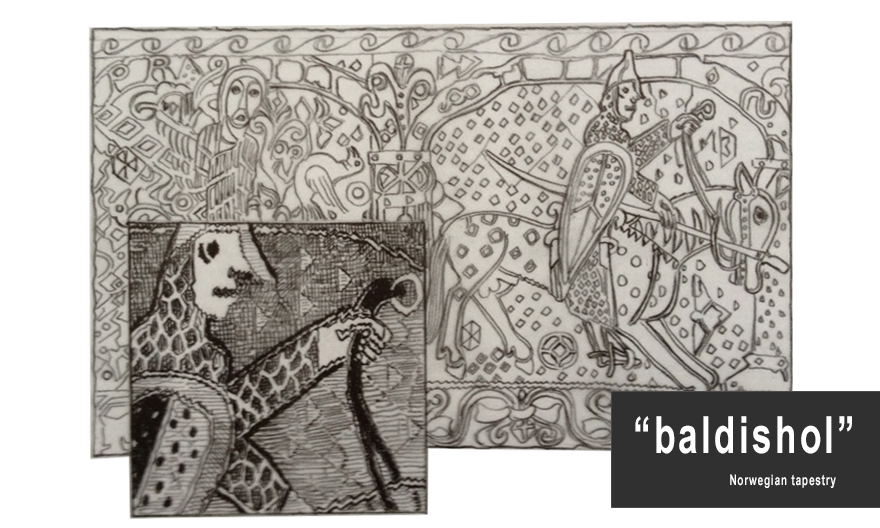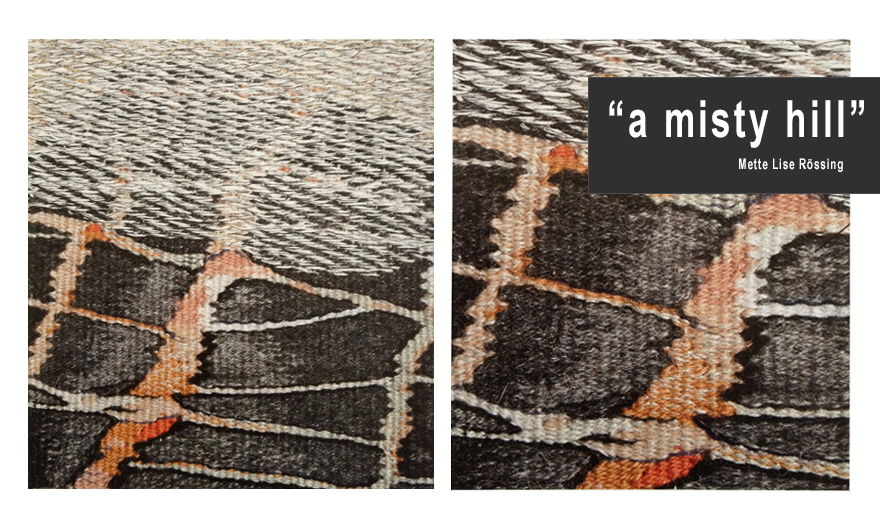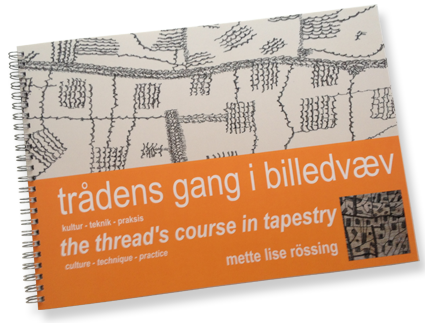 Greetings from buyers of the theory book - look here
the book

"the thread's course in tapestry" was published in May 2013. The book consists of 140 pages divided into three sections: technique cultures and technique into practice. In addition to the three sections, the theory book provides information about weaving qualities, useful further reading and gives a lot of practical information.
target group: professional textile artists * tapestry weavers, beginners and experienced * weavers, beginners and experienced * weaving teachers * museum employees * all who are interested in textiles.
the book is in Danish and English. Text and theory drawings are by Mette Lise Rössing and the book is self published by the author.

The book cost DKK. 295.- excl. shipment and can be ordered from Mette Lise Rössing at E-mail: mail@billedvaevning.dk or address: Slagelse Landevej 115, DK 4242 Boeslunde
- Note your name, address and e-mail
When receiving your order I will send you an invoice from Pay Pal payments arrangement and when I get your payment I will send you the book "the thread's course in tapestry"
ISBN 978-87-995744-1-4
order here
reviews
…This first part about techniques forms the book's main section and is a thorough, systematic exposition/overhaul of the topic. The reader senses that Mette Lise Rössing is an experienced weaving teacher, who shares her thoughts and observations made over a lifetime …it is the broad expanse of time and place covered by the book along with its rich illustrations, with many references for further study, that give this book a depth and an overview…the book is naturally, first and foremost, for weavers, but is also recommended to all who need to know about techniques, and therefore also those in the museum world.

Review (excerpt) by Lone de Hemmer Egeberg in Tenen, vol. 24, no.1, 1st September 2013
The Thread's Course in Tapestry is a teacher's handbook and workbook aimed at the enthusiastic tapestry and handloom weaver …the illustrations are drawn so that one can see how the technique is done when weaving from either the left or the right side and I say hurrah for that…this is a long awaited publication and quite clearly one of those books that one simply must have, either to learn specific techniques or merely for inspiration.

Review (excerpt) by Gina Hedegaard Nielsen in Rapporter, no. 3, 2013
...The explanatory texts provide the reader with the key to almost a new language, they make it easier to understand the illustrations which are exemplary in their construction and instructive for readers with highly different starting points… it is marvellous that the Danish texts are accompanied by exact English translations … may The Thread's Course in Tapestry have a long life and be read and used by many!

Review (excerpt) by Karen Hanne Stærmose
…the book is deeply professional and a find for all who are interested in tapestry weaving and its history… the author shares with the reader a deep and exact knowledge of the techniques behind not only our Nordic tapestry, but also those of further away communities' accumulated insights into creating beautiful and cleverly crafted textiles from the different possibilities allowed them… This book is indispensable wherever weaving and textile crafts are of significance for people of our time

Review (excerpt) by Hans-Ole Hansen to Lethrica